Banning calories is like banning 100W light globes
The nasty little food fascists at Public Health England — who have government power and influence, and government money — are now demanding that people to be pushed into consuming less calories from each meal. (And after the sugar tax we know that unless this happens 'voluntarily' than legislation will come in to try to force it.)
You can read Christopher Snowdon at Velvet Glove, Iron Fist or at Spectator Health for more details about how idiotic this is (and how the childhood obesity figures are overblown). What I wanted to add was that none of these plans will work anyway.
Look at what happened with light globes. 100W globes were banned. [Edit: I'm talking about the UK here.] Did that mean that we just did with less light? No, we started buying multi-globe light holders which we filled with multiple 40w and 60w globes. We mostly ended up with more light, and consumed more power.*
The same thing will happen with reducing calories in meals. The only way to do this with most food is to reduce portion size. You can't make a steak have less calories any other way. Or a pizza. Or a roast chicken. Or spaghetti bolognese. A few foods you can reduce the sugar content in, but that's mostly been done with the foods it's possible for. You can try reducing the fat, but the only way that works is by increasing the sugar, and scientists are now telling us that fat is better than sugar after all. So you're left with reducing the portion size, which PHE now seems to acknowledge.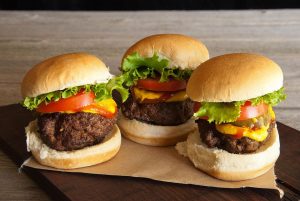 I'm not against reducing portion sizes voluntarily. It's a good way to keep control of your weight. But what happens if you go to buy a burger for lunch, and you find that the new burger sizes are now too small to fill you up? Next time you'll get chips as well. Or maybe two burgers, and you eat maybe half or two-thirds the second one. So you end up eating more, spending more, and wasting more.
What about pizzas? Are shops going to be banned from selling large pizzas that more than one person can share? If pizza size is going to be restricted, then people will just buy two or more of them, so again they'll eat more, spend more, and waste more.
But besides all that, I'm enraged at the fact that my hard-earned tax money is going to pay nice salaries for health creeps to attempt to take over kitchen tables. Why are we even worrying about a hard-left Corbyn Labour taking over our lives when the Tories are doing that already? According to their 2016-17 annual report, PHE cost £4.2 billion for that year (see p. 119). That's an incredible amount of money for an organisation that is useless and dangerous even by quango standards. You want sustainable consumption? Get rid of this parasite that's putting us deeper in debt and using dodgy science as the basis for a power grab.
*With light globes, of course, lower-energy bulbs like LED lights arrived to save the day so we could have more light and still use less power, but there's nothing like that available with food on the horizon. You can try eating more bulky foods that have less calories to fill you up, but nobody's going to go to do that in a restaurant or take-away. If I go to a meat joint I'm, not going to say 'Please give me extra vegetables so I don't eat so much meat', am I?