The Death of Stalin review
Watched The Death of Stalin tonight. I broadly agree with Peter Hitchens' view that it's disgusting that the left thinks this is a suitable topic to have a giggle about. The historical errors niggled at me. And I hesitate to say anything positive about something that involves that creep David Schneider. But despite all that, I do think it would be a good idea to get this film talked up and viewed as widely as possible, simply because it's one of the few chinks in the armour that hides the truth about the Soviets from public view in the West.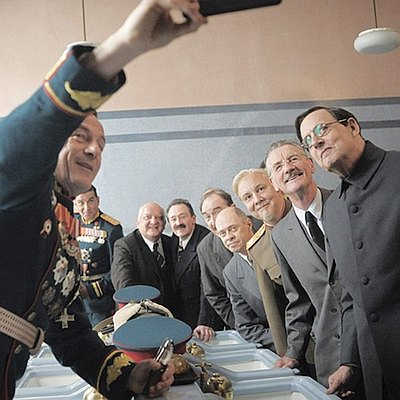 That's not to say that you can't find the truth if you search for it. But it's all been put in a dusty back room with a sign saying 'Beware of the leopard' on it. This film is the equivalent of putting up a few neon-lighted signs, not least because it's entertaining. So I'm going to recommend it, despite the issues with it. Show it to your lefty mates ASAP.