From the Telegraph:
Shed of the Year, a competition that has been running annually since 2007, ­attracted 2,971 entries this year, and from these the organisers selected 24 entrants, across eight categories, for the public vote. The categories were eco sheds, cabin and summerhouse sheds, workshop and studio sheds, budget sheds, historic sheds, pub and entertainment sheds, not-actually-shed-sheds – which comprise a boat, a retired taxi and a cabinful of Lego – and unique sheds that didn't fit any of those categories. The unique sheds are a very chic wooden hut made from the upturned prow of a boat; an elfin two-storey job with a roundhouse below and a yurt above; and a sleek, cube-shaped summerhouse whose walls can be re­arranged depending on the weather.
They're all great; the problem is, rather, linguistic. And cultural. None of them are sheds. Is this a shed?
No. Is this a shed?
Nope. Is this a shed?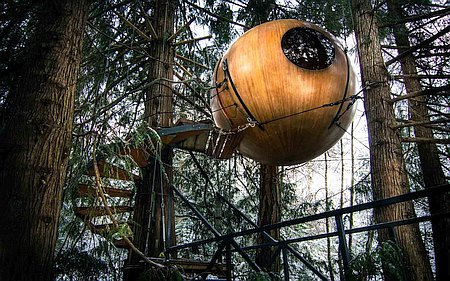 Hell no.
Are they good? Yes. Do I wish I had one? Yes. Except maybe that last one. But really, a shed a place where tools and lawnmowers and stuff like that is kept. What's amusing about men and their sheds is that so many of them are happy spending time their despite the fact that they're cramped, cold, unglamorous little spaces. But there's nothing quirky or amusing about anyone spending time in a glamorous, large back-garden luxury room, especially one with with booze on tap. Of course you'd spend time there. And so the link with the great British male shed tradition has been lost.