James Bartholomew in the Telegraph:
when voters are given even a whiff of a new centre-Left party, they desert Corbyn's Labour in droves.
This is true, but think about how ridiculous it is. These voters will abandon the hard-left for third-way Blairist party. Yet they wouldn't vote in a million years for Cameron or May's Conservatives, who are as Blairite as you can get. That's because the Tories are still perceived by many of these voters as heartless billionaire-lovers, and also because of tribalism — these sort of people just don't vote for Conservatives, because that's just not done.
Actually, that's not quite true — some of them did vote for Cameron's Conservatives over Ed Milliband's Labour. But they wouldn't vote for May's Conservatives even with a gun to their head, and this goes back to a central problem for Theresa May — although she's very centrist, even left-wing in reality, she has this perception of being very right-wing amongst left-wing voters (I wrote about this a year ago, and it remains true).
And that's why the supposed 'modernisation' of the Tories that May has been engaged in ever since she called them 'the nasty party' has been such an abject failure under her. Modernisation worked to some degree under Cameron, because he's superficially lovable and groovy, but it has totally failed under May, because (like Cameron) she alienated a lot of core voters who noted the swing to the left, but (unlike with Cameron) she failed to attract many centrist and soft-leftist voters, because they see her as a dismal, small-minded, authoritarian cow. And there's a lot of truth in those particular objections, even if those people have not noticed how Blairite she really is.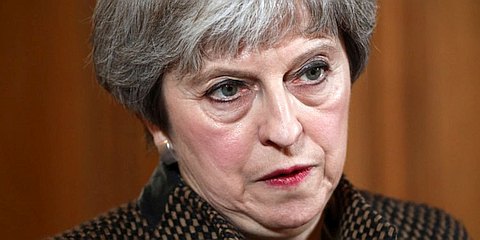 Modernisation can never work for the Tories while they have as a leader someone who is perceived by the voters they want to attract to embody the nasty party in person. You just can't call yourself 'modern' when your leader reminds people of a snooty old curtain-twitching judgmental vicar's wife from the 1940s.
In contrast, Boris Johnson, despite the fact that so many left-wing Tory MPs talk about him as though he's Hitler, is much better at embodying modernisation to the average voter than Theresa May is.