The coastguard has sacked two volunteers after they rescued a car from a cliff edge because the agency's Land Rover was there, even though they weren't using it:
Richard Clarkson and Ian Pedrick had more than 60 years' of life saving experience behind them when they were fired from the Maritime and Coastguard Agency (MCA) after the incident in Bolberry Down near Salcombe, Devon.

They say they are both 'gutted' after rescuing a car while the coastguard vehicle was still there caused their memberships to be withdrawn — even though it was Richard's personal Land Rover that was used.

The pair decided to change out of their coastguard uniform and used Richard's personal Land Rover and equipment to tow it back from the cliff edge.

But because the coastguard vehicle had not been brought back to the station they were both still on duty and moving the car was not in their remit.
Aren't you glad theses two wrong 'uns can no longer wreak their havoc?
They were deemed to have committed a technical breach even though they has not used the coastguard's Land Rover or any supplied equipment.

Ian said: 'We have been dismissed with immediate effect.
You may remember my reaction to the similar story from last year when the RNLI sacked two volunteers for having silly coffee mugs in their cupboard – that's worth dragging out again, I think: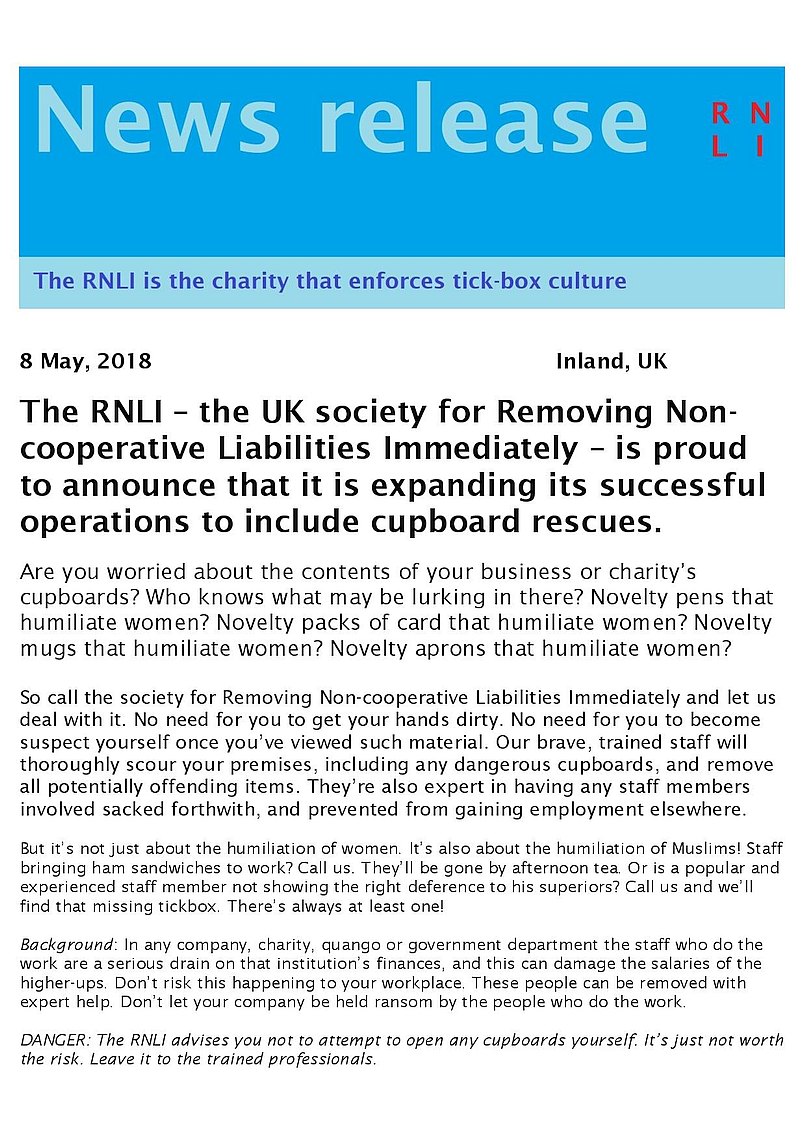 (via Ambush Predator).
Update:
Yet another similar case:
A senior coastguard who quit after being demoted for taking a teenage casualty to hospital instead of waiting two hours for an ambulance said the experience has left him "numb".

Gary Court resigned from the North Devon coastguard team last week after 32 years of service. The 53-year-old who was the senior officer in charge of his branch said he was left with no other choice but to resign after being reprimanded for rescuing an unconscious teenager.
Share this article on social media: