#ThirdWednesday now in Salisbury
Dick Delingpole's #Third Wednesday (aka Libertarian Drinks) is starting to go national. This Wednesday (19th February) there will be a new branch in Salisbury starting.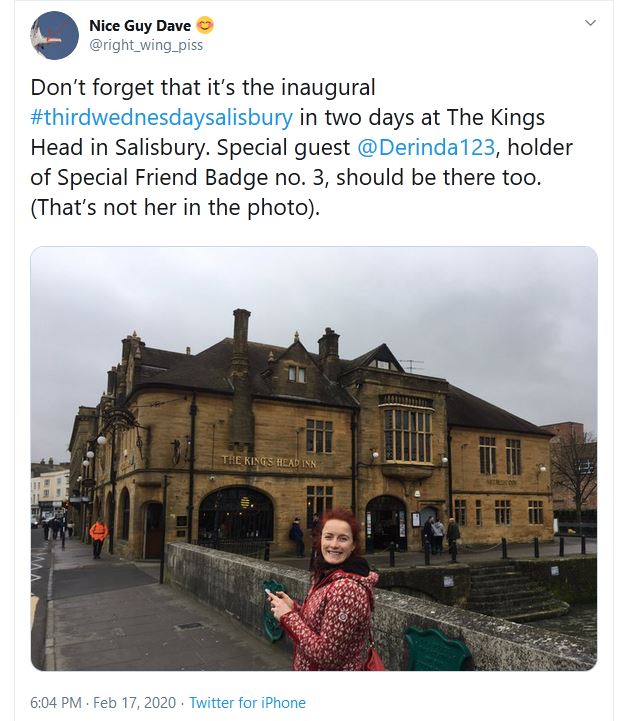 It has been started up by original Third Wednesday couple Dave and Bea, who are smashingly good people (Dave is a good muso as well). Get in touch with Dave at twitter.com/right_wing_piss for more details (if you don't do Twitter just turn up about 7).
The original Worcester one will be on this Wednesday too. I plan to go, unless my route there is blocked by flooding.
Update: I'm not going to be able to make it to Worcester because of the floods and roads closures in my neck of the woods.