Here's the Covid-19 disaster in Germany in the all-cause death figures. (Destatis's own graph). Can you see it? It's the red line.
Looks pretty flat and normal, you say? No, not at all, it's just, er… resting. Yeah, resting. Tired and shagged out after a long squawk, I expect. Really it's a monstrous mountain, it's just having a kip now.
Okay, here's an easier way to see the full horror.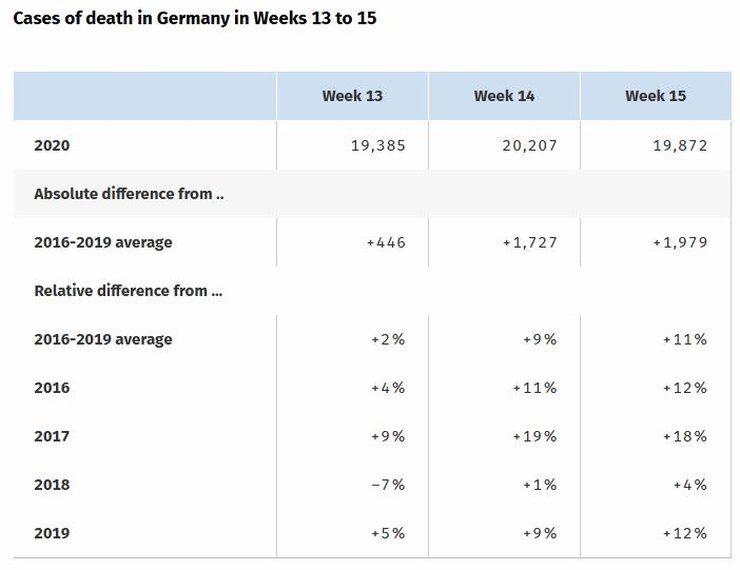 Week 13 was, er, -7% compared to 2018. But week 14, that was a slaughter. A whole 1% above the 2018 figures. My God. And week 15 will send shivers down your spine: 4% above 2018. Hollywood movie stuff.
Euromomo also has Germany as flat as a tack:

There must be bodies piled up in the streets in old Munchen.
Share this article on social media: